As some of you may already know I am an avid Astrophotographer. Several years back I set out to photograph the Great Nebula in orion, particularly focusing on the 4 brightest stars at its center, called the trapezium. These stars produce the majority of the light responsible for lighting up the entire nebula. They are also so bright and closely spaced together that they often appear to the onlooker to be a single super bright star. My primary focus in this shoot was to be able to provide enough resolution to be able to see the trapezium as 4 distinct stars.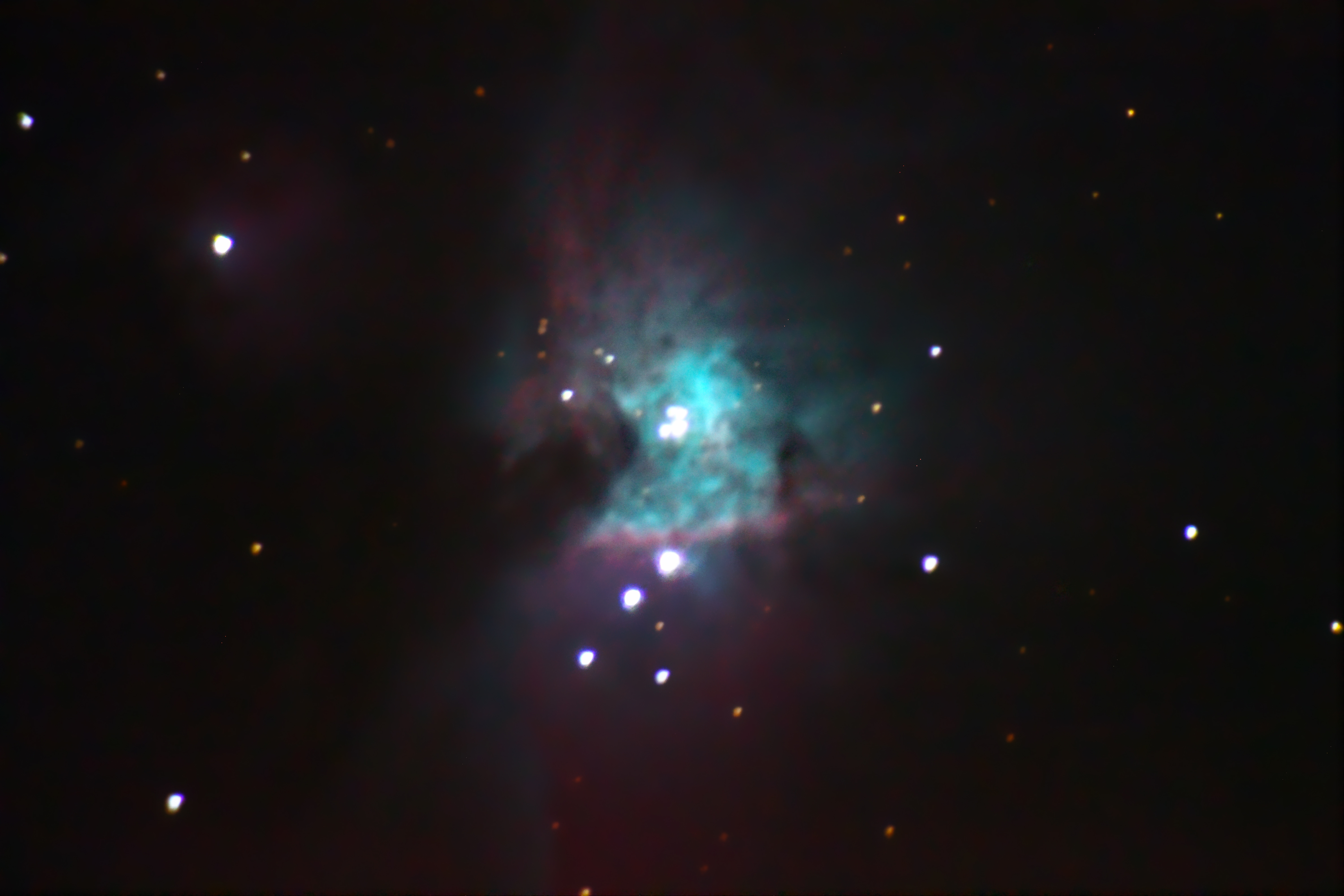 The image you see above is the final product of several days worth of work trying to capture and process the Orion Nebula (NGC 1976 / The Great Nebula in Orion / M42) taken on November 12th 2010. It also includes a faint wisp of De Mairan's Nebula (NGC 1982 / M43). The shot was taken with an EQ-6 Mount without an autoguider attached to an 800mm focal length, 8" Aperture, f/4 Newtonian style Telescope. Finally my Canon Rebel T1i acted as the imager. I used a 3x Barlow without an eyepiece to increase the focal length (zoom). The majority of the shot is the result of 6 stacked 30 second 3200 ISO shots. A stack of 15 additional shots were used on the Trapezium star cluster in the center. This shot was also post-processed to improve contrast and light levels. The primary goal was to show the detail of the inner core of the Orion Nebula.
Of course in the interest of science I couldn't just stop there. I felt it was important, and hopefully useful, to chart the various stars in the image so people knew exactly what they were looking at, as well as cross reference it with any catalogs.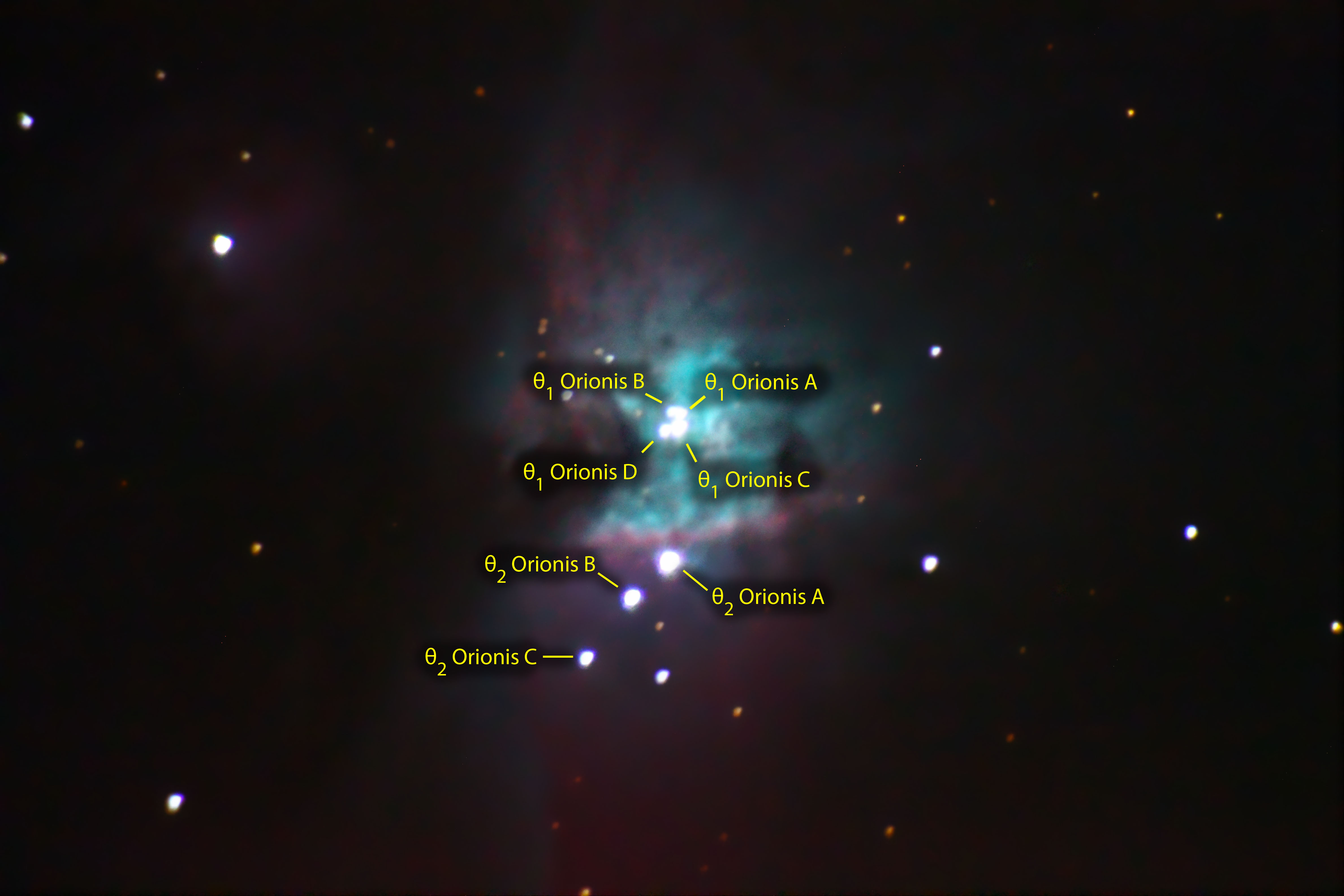 In the above picture all the stars big enough to have common names have been labeled with their common names. Unfortunately none of the other stars in the picture have names so the majority were left blank.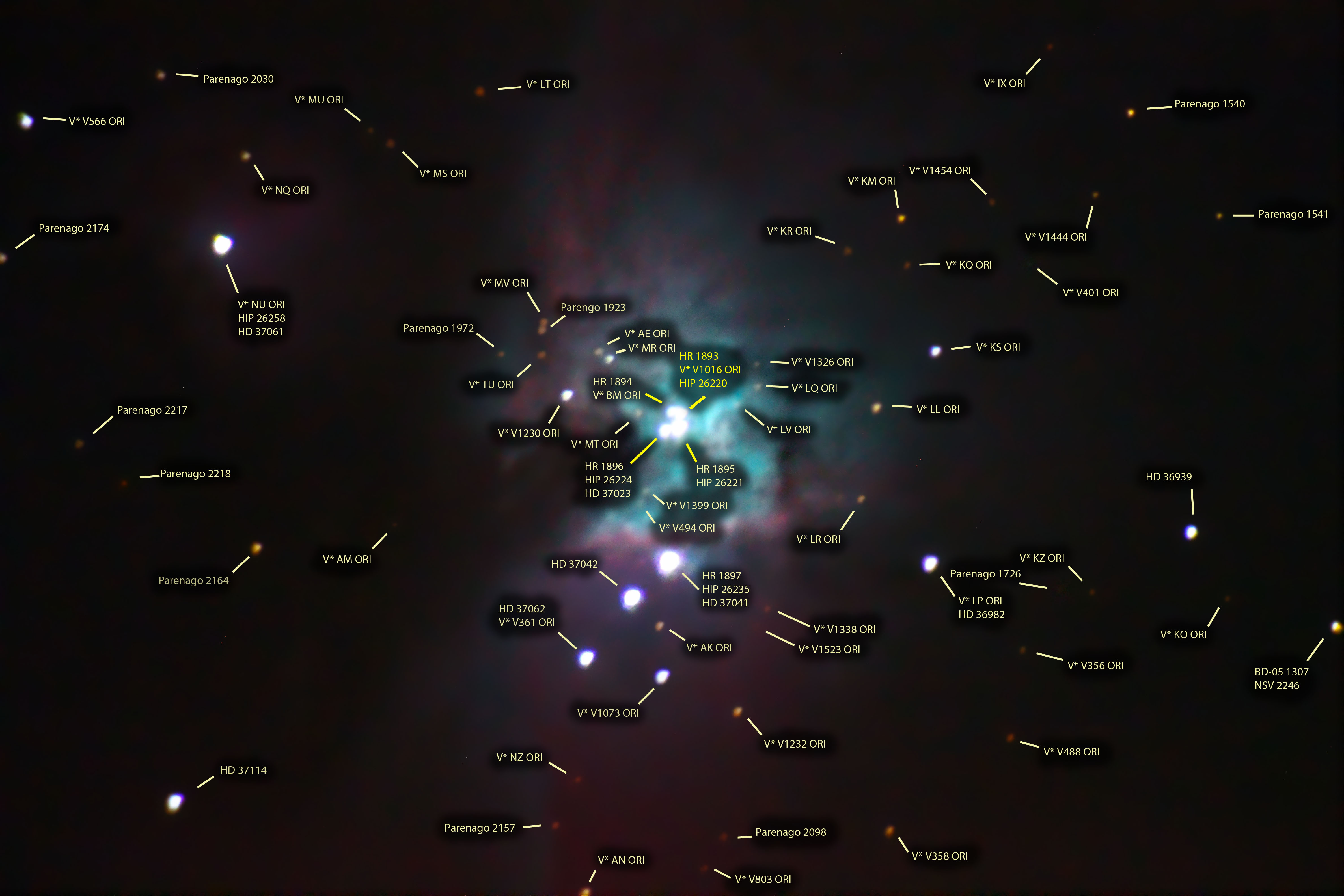 Of course I wasn't going to stop there. While many stars didn't have names, at the very least, they showed up in a few star catalogs somewhere. The final image above labels every single star, no matter how faint, with the catalog identification value. Since some of the stars show up in multiple catalogs in those cases multiple identifiers are listed.