Found this little gem on the bottom of the cradle charger for my Beofang.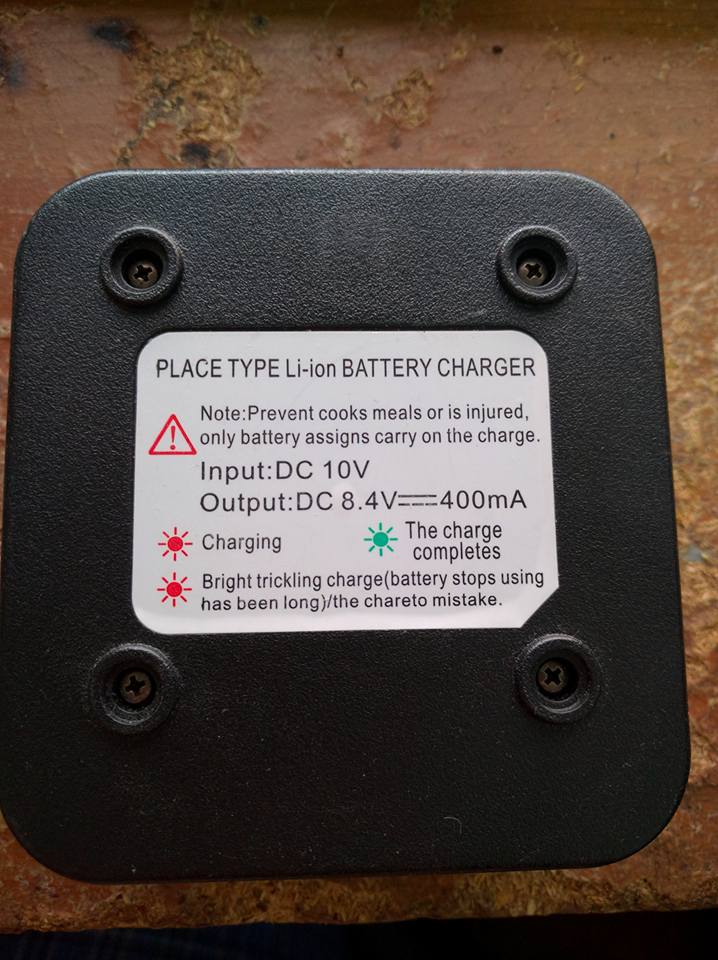 It reads as follows:
PLACE TYPE Li-ion BATTERY CHARGER

Note: Prevent cooks meals or is injured, only battery assigns carry on the charge.

Input: DC 10V
Output: DC 8.4V 400mA

Charging

The charge completes

Bright trickling charge (battery stops using has been long) / the chareto mistake.

I'm just going to leave this here, and remember Beofang puts just as much attention to detail into their hardware as they do their English. But hey, at least their punctuation was completely correct.